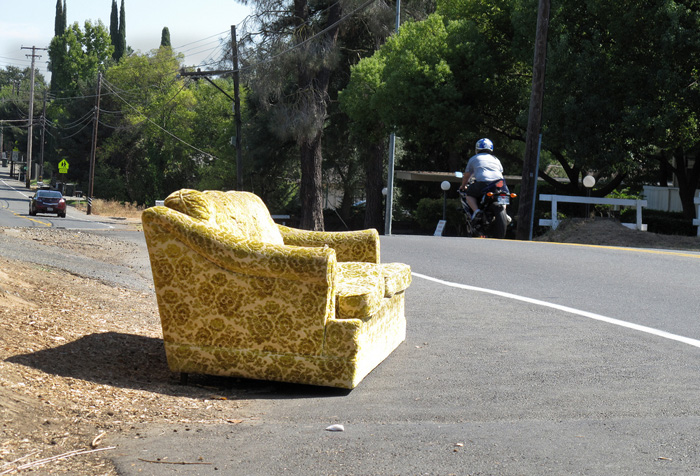 One of the easiest ways to make a period piece movie or TV show is to use a dated sofa.  And, if you think about it, it kind of makes sense.  Every decade has a sofa trend that no one is very proud of in the same way that every generation has fashion trends that everyone wants to forget (remember JNCO Jeans?).
But if you buy right, your sofa will probably last longer than a decade, so it's important to buy something timeless, not trendy.  Leather sofas, thankfully, never go out of style.  They age gracefully and they've got that quiet, cool reserve that will never seem old-fashioned or outdated.
Purchasing a sofa is a commitment.  You expect your sofa to last.  Shouldn't you make sure the style will also stand the test of time?
Photo Credit: Robert Couse-Baker