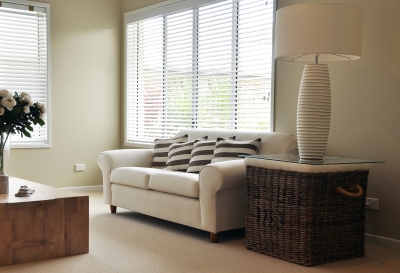 Considering how lovely the weather's been, you're probably starting to wonder how you can better organize your home to welcome spring.  While changing the colors and cleaning the windows are two great places to start, what are you going to do about your seating arrangement?  Will you just leave it as is or move around to get a little more in tune with the season.
An easy way to help your interior get into the spirit of the spring season is to move your seating close to the windows or at least in the stream of direct sunlight.  Although spots near the window can be cold and drafty in the winter, springtime windows have no such deficiency.  The warm sunlight will give the space a cozy charm and engage more active conversation.  On the flip side, if you're by yourself, an afternoon nap in the sun is a great way to relax and kill a few hours.
And if your window has a particularly gorgeous view, there's really no reason to keep the seating away from it.
What are your thoughts about seating in the sunlight?  Do you enjoy it or do you have another location you prefer to sit in the spring?
Photo Credit: Michelle Meiklejohn