King Edward's Chair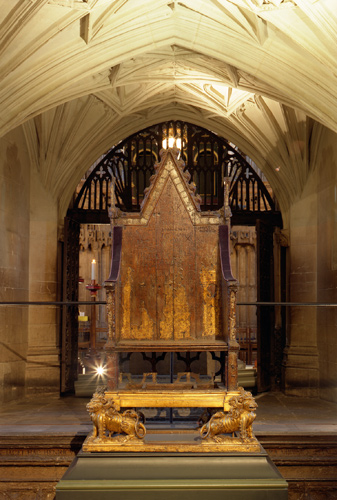 Commissioned in 1296 by King Edward I, the King Edward's Chair, also known as the coronation chair, has been the royal chair of England for over 700 years.  Every British Monarch with the exception of Queen Mary I and Queen Mary II were crowned on the King Edward's Chair.  It currently sits in Westminster Abbey.
Dragon Throne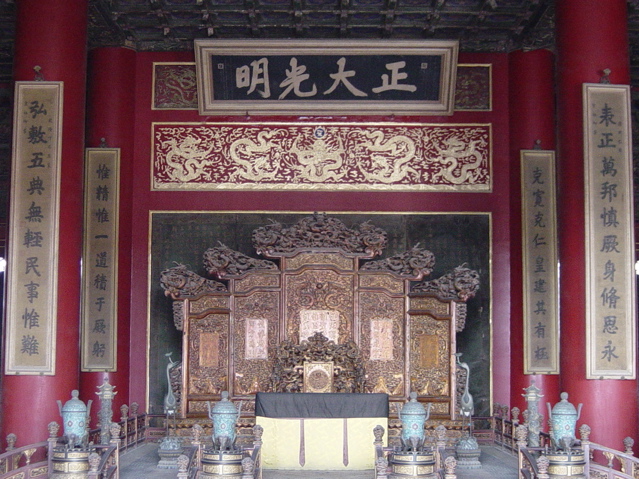 The Dragon Throne is the seat of the historical Emperor of China.  The throne was erected at the center of the Forbidden City, which at the time was thought to be the center of the world.  The throne is protected by a series of gates and passages, intended to inspire and awe visitors and guests of the Emperor.
Chrysanthemum Throne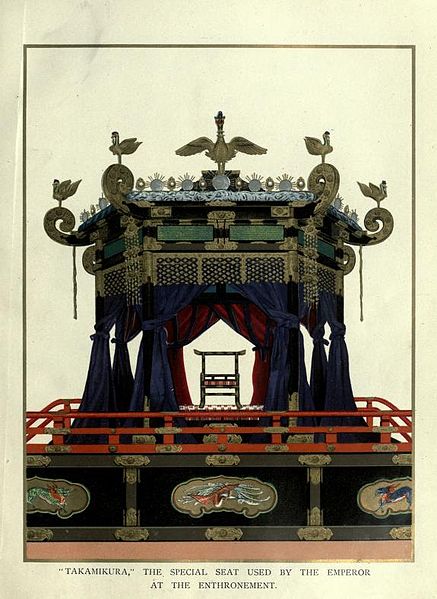 The Chrysanthemum Throne is the imperial throne of Japan.  Specifically, the term refers to the takamikura throne in the Shishin-den at Kyoto Imperial Palace.  The throne is primarily used for the enthronement ceremony.
The Ivory Throne of Ivan the Terrible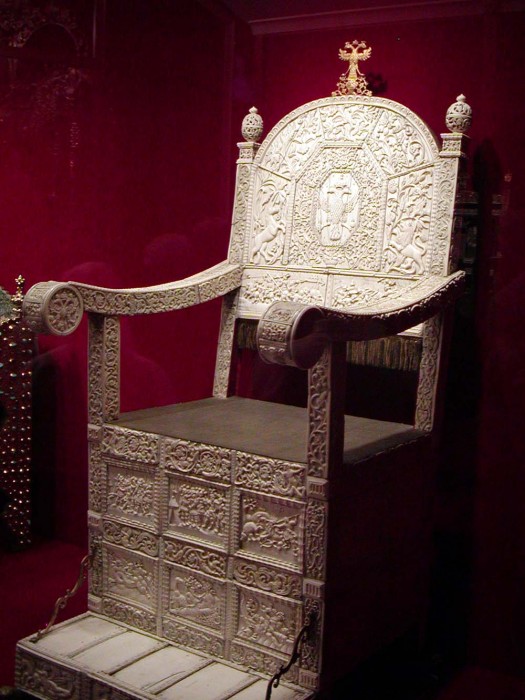 The Ivory Throne of Ivan IV currently sits in Moscow's Kremlin museum.  Little is known of the throne's origins.
Photo Credit: Stan Shebs