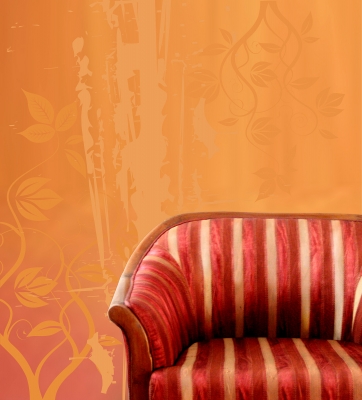 According to feng shui, the Chinese system for directing energy through a space, the sofa is the most important part of the living room.  It's the place where people meet and gather, therefore it's imperative to arrange the sofa in a way that complements good energy flow.
Position the sofa away from doors and windows, as these are both entrance and exit points for energy.  There is a direct energy path between the door and the window, so be sure that your sofa does not enter its path.
Try to keep your sofa near a wall, as the wall is viewed as essential for providing security and protection.  Also try to avoid having lights or exposed beams directly above a sofa.
What's your opinion on living room feng shui?  Does it really make a difference for your interior design or can you do without it just fine?  Leave a comment and let us know.
Photo Credit: Luigi Diamanti