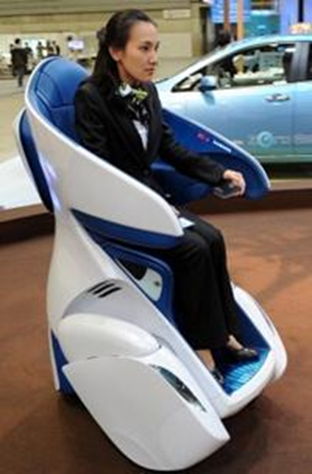 Well this is certainly…interesting?  Honestly I don't really have much to say about Toyota's latest offering, the I-Real Sofa on Wheels, except that it weirds me out a bit.
Toyota showcased this personal-seat-on-wheels contraption at the Beijing Motor Show this April. Controlled by two joysticks on both sides with an attached recliner, Toyota believes this vehicle "might be the future of transport" according to The Daily Mail.  Speed freaks be warned though, this chair only reaches a top speed of 20mph.
For those who still prefer stationary sofas, check out our fine collection of leather upholstery at www.contemposofa.com.