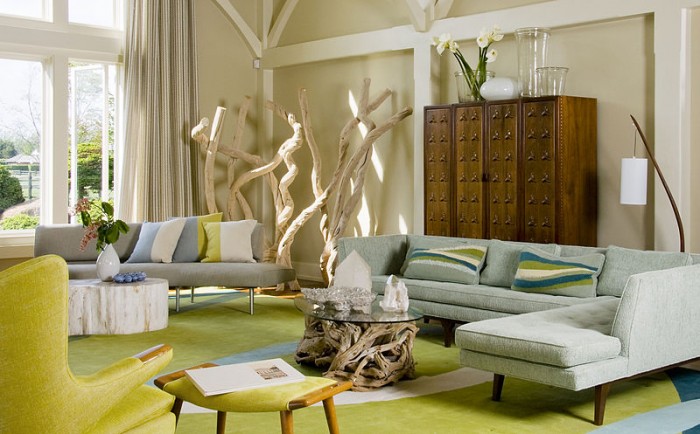 Interior Design may not be everyone's domain, but setting up a living room seating layout is easy as A-B-C.  Check out some of these tips below to help ensure that even if your living room doesn't sparkle and shine, it can at least have a well-placed seating layout.
First, here are a couple quick tips regarding what not to do:
Do not block any entrances/exits, doors, closets, TV's, drawers, etc.
Do not place furniture in a way that blocks access to other furniture
Now, if you're not doing any of that, the next part should be a cinch:
- Find a focal point in the room, or the room's center of attention.  It doesn't matter what it is, as long as it's big enough to be the room's center of attention (e.g. TV, art, window).
- Keep conversation in mind – focus the seating layout in a manner that would invite interaction.  Make sure it's easy for people to relax and speak with one another casually.
- Once you've got the seating arrangement right, start placing helpful features around the seats, such as tables and ottomans.  You'll need a place to put your feet up and set down your drink.
Does that all make sense?  Creating a great living room arrangement isn't difficult.  On the contrary, it's actually quite simple as long as you keep our simple rules in mind.  So what are you waiting for?  Start arranging!
Photo Credit: Amy Lau