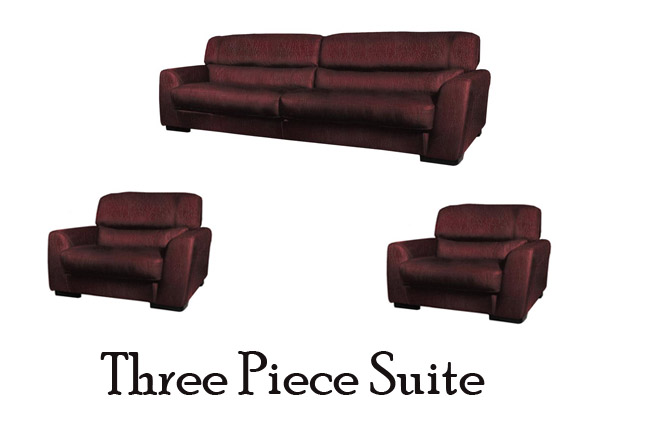 Nothing looks better on your home than a Three Piece Suite
Three piece suite is an English term referring to a sofa and a set of two matching chairs.  It's a timeless living room combination that you know will always work because the three pieces were meant to go together.
At Contempo Sofa we offer two leather three piece suites: the Diego and the Adrian.  Both are stylish and comfy, though the leather upholstery finish options do vary slightly.  The Adrian is available in a rich Chestnut or Burgundy finish.  The Diego is available in a Brown finish (close to Chestnut but not exactly) and a delightful crème finish.
Which is the superior of the two, you ask?  Well, we really couldn't say.  That part is up to you.  The two are evenly matched in terms of price, features and material, so ultimately the final decision will come down to your taste and which suite you think will best complement your lifestyle and decor.
Pictured Above: The Adrian Leather Chair and the Adrian Leather Sofa