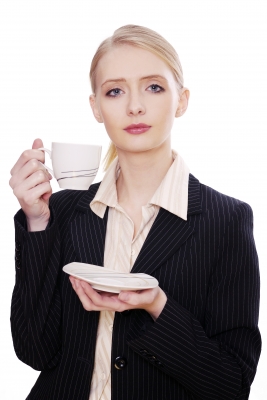 Your boss might not want me telling you this, but it's actually very important for you to take breaks during the work day.  In the long run, it will increase productivity and leave you feeling much better.
Here's how it works: many studies have revealed that workers who take breaks ultimately get more done.  Why would that be?
Well, there are a variety of reasons.
When you take a break, your mind gets refreshed and renewed for a bit.  Whether your job involves complex problem-solving or monotonous tasks, giving your brain a moment to focus on something else will ultimately help you recharge your batteries and approach your job with a fresh outlook.
Also, staring at a computer screen for extended periods of time can strain your eyes, making you tired and distracted, which would also make you more likely to lose track of time or make careless mistakes.  Likewise, staying seated all day is bad for your circulation.  Get up and move around a bit to keep your blood flowing and you'll stay at the top of your game all day.
If you find yourself in need of a break and you work from home, plop yourself down on a Contempo Sofa and relax for a little bit.  Even people working from home need a moment away from it all, too, right?
Photo Credit: Michal Marcol