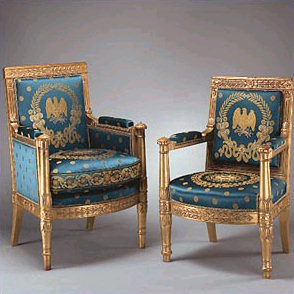 The Bellange furniture suite is one of the oldest and most important pieces of furniture in the White House presidential collection.  Ordered by President Monroe, the 53 piece set included two sofas and twenty arm-chairs made by Parisian cabinet maker Pierre Antoine Bellange.
The gorgeous upholstery was ordered to refurnish the White House after the fire of 1814, when British troops set the presidential mansion ablaze.
For several years, it graced the elliptical room of the White House, which has since been refurnished and renamed "The Blue Room."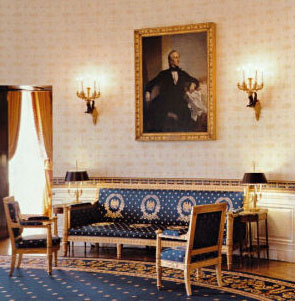 Sadly, several pieces from the set were sold off over the years to make room for new furniture, but several chairs and other pieces were reacquired by the Kennedys during Jackie's crusade to restore the White House at the beginning of JFK's first term.  More pieces were eventually recovered during the administrations of Nixon, Reagan, and Clinton.
While, unfortunately, we can't claim any of our furniture is in the White House (if you happen to know the Obamas' interior decorator be sure to give him/her our number), we can guarantee that our luxury sofas are elegant, comfortable and all-around luxurious pieces perfect for furnishing anyone's room.  Like the Bellange pieces, they'll last for generations to come.  Maybe they'll even see the day when your descendants are running for President.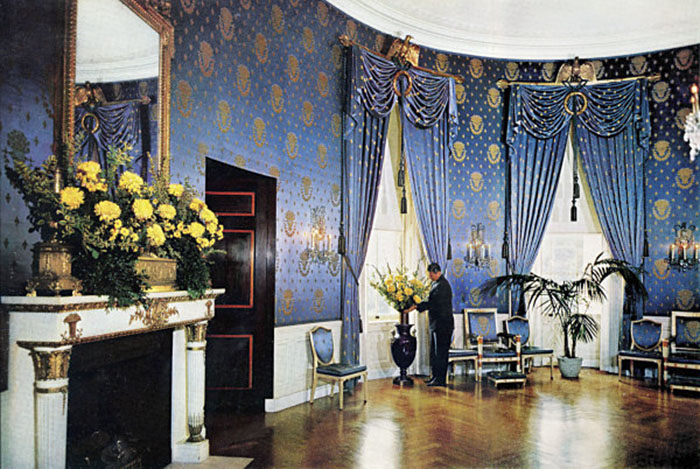 For more information on the Bellange collection visit The White House Museum online.