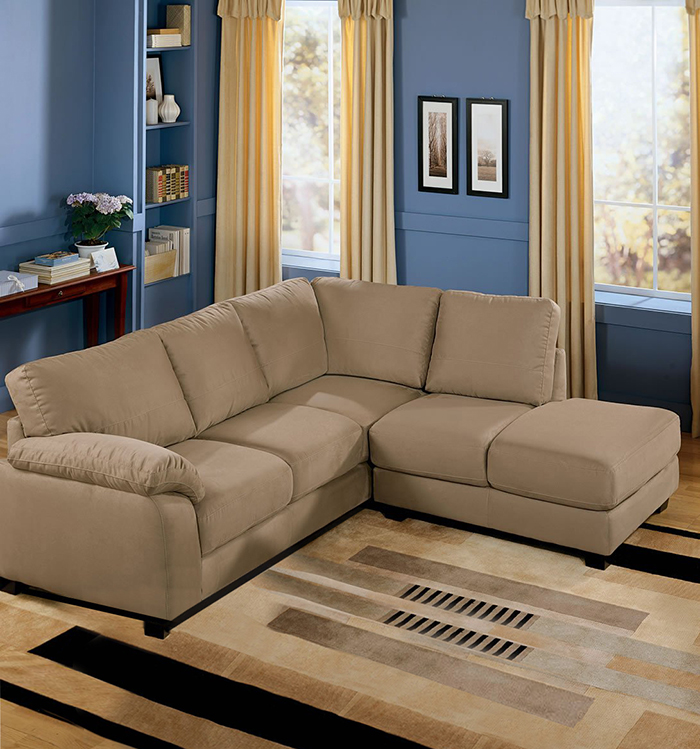 Regular sofas are great, but if you really want your living room to shine, consider a sectional.  Here's why:
More Space
A sectional sofa provides more room and more seating options for your home.  Allow up to four people to share the same seat comfortably, inviting conversation and intimacy like never before.
More Options
From an interior design point of view, sectionals are far more versatile than regular sofas.  Pull the piece apart or keep it together, and enjoy a whole new set of options.
More Fun
Even if you only live with one other person, a sectional is an excellent piece for guests and visitors.  Make your guests feel at home and inspire conversation with a design that places people not just next to people, but at a perfect vantage point for active communication.
We've given you three reasons to love your sectional sofa.  And we're sure you can find more.
Pictured Above: Bryce Microfiber Sectional