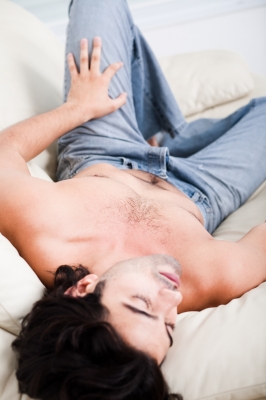 Love can be a tough game.  Couples disagree, they argue and sometimes they fight.  It's perfectly natural, though sometimes a fight with your spouse can lead to some undesirable consequences.
Husbands of the world, you've all probably been exiled to the downstairs sofa at some point, and that's ok.  Sometimes it's impossible to avoid a speed-bump in your relationship.  But at the very least, try to prepare yourself for next time with a sofa that's comfortable enough to let you enjoy a decent night's sleep.
If you're going through a fight with your significant other, you've got plenty of stress in your life.  Don't let a sleepless night mess up your rhythm even further.  Check out our ultra-comfy, Italian leather sofas and make sure you can at least sleep well next time you're in sofa-exile.
Photo Credit: Photostock