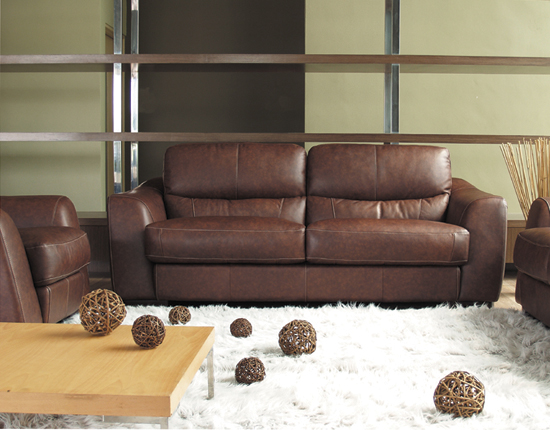 Over the weekend, we overheard a hilarious comment regarding the Dining By Design section of the Architectural Digest Home Design Show 2012; "Never in my life have I seen so many beautiful chairs that I would never want to sit in."
It's a comical statement with a sharp insight: what looks good doesn't always feel good.  For some designers and architects, that might be ok.  Some furniture may function as art.  For us, however, a chair is meant for sitting, so we follow the main overarching principle of 20th century modern design: form follows function.
We don't want our sofas to sit unused in a family's home or a place of business.  We design furniture that's meant to be used and by all means, we don't give our products high density foam cores, no sag continuous coil springs and extra soft back billows for our health.  These items are meant to be enjoyed, not just gawked at.  We won't deny that they look great, but we're just as proud of how great our sofas feel.
So take a seat and sink in.  Rest assured that while our furniture will leave your space looking great, in the end, we hope that it makes you feel great, too.