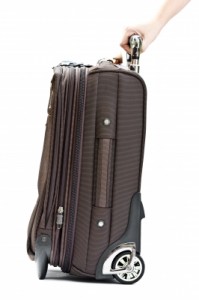 Some people like to wait until summer to take a vacation.  We say, why wait?  Traveling in spring time usually means smaller crowds and lower prices.  The former alone makes the vacation worth more for your money, and the latter confirms it.
Hawaii, often a difficult travel destination from the East Coast, is getting, or at least feeling, a little closer thanks to new nonstop options from Hawaiian Airlines and a partnership with Jet Blue "that will seriously boost route and booking options for passengers,"  reports Christine Sarkis of SmarterTravel.
San Juan, Puerto Rico is also becoming increasingly accessible as Delta and Jet Blue begin offering special offers from Newark.  CheapCaribbean.com is offering a wide range of deals on flight and hotel packages for travel from April 9 through June 30.
If you're looking to get across the Atlantic, Portugal is the place for "Old World charm on a budget."  Further price drops on hotel rates have dropped the average nightly cost to approximately $100, but Portugals countryside Pousadas – "inns housed in manor houses, monasteries and even palaces" – are perhaps the most immersive and affordable (plenty of discounts, free nights and savings packages) way to experience the quixotic delights of the Portuguese countryside.
Or if you prefer the hub of European hip, Berlin is opening the Berlin Brandenburg Airport this spring, which will welcome a deluge of new flight routes, discount packages, and "new traveler-friendly options".  Berlin boasts some of the best in European art & culture, and with the seventh Berlin Biennale for contemporary art starting April 27 you're like to find plenty of it.
But that's not all! Jamaica, Costa Rica, and several American cities are offering great off-peak deals and discount this spring.  Check them out, get off the couch, and get in the air!
Photo Credit: Winnond