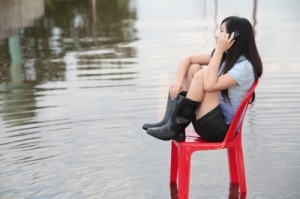 Ever seen someone sitting in a position that you couldn't believe was comfortable?  Or on something that, for lack of a better word, doesn't belong anywhere near a human behind?
If you have, then we want to hear about it! Send Contempo Sofa a picture of your not-so-comfy seat or tell us the story via Facebook or Twitter, andimmediately enter to win a Contempo Sofa gift certificate for $500.
To enter on Facebook, visit Facebook.com/ContempoSpace and post weirdest seating photo, or leave a comment on our wall describing the uncomfortable seating in detail.  Or if you're more of a Twitter person, tweet us your pic and/or story via @ContempoSpace.
The contest will be open for submissions until April 1.  The winner will be announced on April 10 and contacted via Twitter or Facebook.
Good luck!  We're excited to hear from you.
Photo Credit: Sakhorn38